Bereavement Luncheons
Bereavement Luncheons are provided to families at their request. Contact Margie Fava, (717) 274-2216.
Food Bank
Food Bank, every third Sunday of the month, parishioners bring non-perishable food items for distribution through Lebanon County Christian Ministries. Contact Robert Reigh, (717) 273-4776. At Fatima, the food is distributed through Jonestown Outreach (JOY).
Poor Boxes
Poor boxes are available in the Church. All monies are used for the needy in our area.
Legion of Mary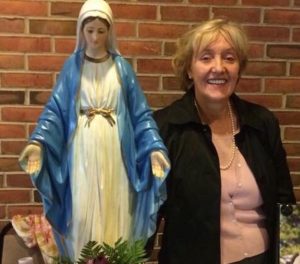 Legion of Mary is an evangelization outreach program. Meetings are weekly on Wednesday at 9:45 AM. Two hours of work is performed in the community each week.
Saint Mary's Library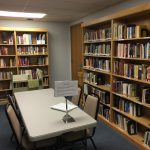 Saint Mary's Library has a large selection of religious books, tapes, and    movies. It is open after all the weekend Masses. If interested in helping contact the Church office at 717-272-5674.