Harrisburg Diocese, under the leadership of Mrs. AnnMarie Boltz , with YOUR generosity is the THIRD most giving diocese in the United States! God bless you!
Update!
💕Your Box of Joy may be the only Christmas gift a child receives!
These gifts will go to children who may have NEVER held a picture book, worn a new shirt, owned a toy or held a doll.
This week our Donation Goal is small picture books— children's socks, size medium— and small dollies. Please consider donating one item.
For the Children who wish for Just
One

Gift
Please remember The Box of Joy Project . Our religious education students and youth have been collecting items all year and we are still in need of your help. School supplies are very much in need : crayons, pencils, colored pencils and sharpeners.
Dig For Beanie Babies

. We all have them, in a box, on a shelf, in the attic, or at the bottom of the toybox. Would you please consider donating one or two clean Beanie Babies to the Box of Joy Project?
Cross Catholic Outreach has provided a list of highly desired items:
Small stuffed animals, crayons, T-shirt size 6, 7, 8 (x small, small, and medium), small dolls, sling bags, socks, deflated balls, small water bottle with lid, youth sunglasses, small coloring books, individual packaged Hot Wheel cars, kazoo, harmonica, unopened happy meal toys, hard candy, balloons, mini puzzles, children's socks, and underwear.
Note: We are collecting for ages 5, 6, and 7 year old boys and girls.
Each child will receive a "Box of Joy" full of your donated items to celebrate the Christmas season. For many of these children, this will be the only gift that they will receive.
If you would like to fill one
Box of Joy

as a family project, please contact me and I will happily provide you with an empty Joy Box and all the information needed.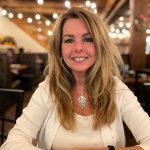 AnneMarie Boltz, C/DRE aboltz@abvmlebpa.org or text to 717-507-5733 Or call 717-272-5674 ext. 3207