---
CCW Fall Fest
Coming on Saturday, September 25th!
St. Mary's Parking Lot: 8:00 am-3:00 pm
🍁The Fall Fest will feature the sale of mums, pumpkins and corn stalks. Great items for your personal Fall preparations!
We are asking for donations of homemade jellies , veggies and bake sale items. Your homemade recipes are delicious and popular!
There will be popcorn balls, and rice krispie treats. Yummy fall treats, right?
🍂YARD SALE—We are also looking for donations of saleable, clean items except please no clothing, no large items and no textbooks.
🍁Luncheon items will be hot dogs, sauerkraut, beef barbeque, and hot and cold cider. Yum!
🍁Interested in helping with any of the above?
Call Pat Anderson at 717-272-8596

.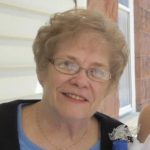 Donations and helping hands needed!
"May the Lord your God bless you in all the work of your hands."