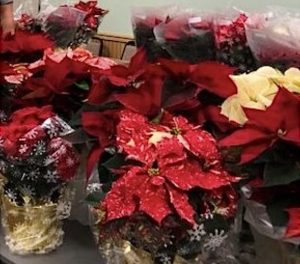 Support our youth from St. Mary's and OurLady of Fatima Mission by ordering beautiful Christmas poinsettias!  
Proceeds of the sale supports our religious education program and Catholic Youth Conferences or other activities. 
Poinsettias are $8.25. 
Drive  through pick up! Come to the back parking lot on Saturday, December 11th between the hours of 12:00 and 2:00 PM .
Or Pick up in the East Meeting Room immediately following each mass on Sunday, December 12th.
✔️Place your order form found in the bulletin in an envelope marked "YM" and drop it in the collection basket.
✔️If you would like to place your order via phone, please call the Religious Education Office at 717-272-5674 extension 3207 or email aboltz@abvmlebpa.org.
Orders due by December 6th.
Thank you for your support!