Updated May 7 , 9:00 AM
Published by the Diocese of Harrisburg
〰️〰️〰️〰️〰️〰️〰️〰️〰️〰️〰️〰️〰️〰️〰️〰️〰️〰️〰️〰️〰️〰️
Lebanon Catholic Bulletin Insert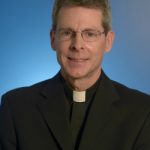 Dear Friends,
I have received many emails and letters regarding the Lebanon Catholic closing. I have been trying to answer all of them and now I write to all of you.  
While Bishop Gainer has explained the reasons for the closing, including the need to begin to pay down the $2.26 million debt, I am including some numbers here to give an idea of our parish's income and financial obligations:
Parish Census: ABVM 849 families; OLF 107 families
2019-2020 Combined ABVM/OLF subsidy to Lebanon Catholic School: $254,681.00
2020-2021 Combined ABVM/OLF Diocesan Annual Campaign (formerly known as Lenten Appeal) assessment: $96,269.00
2019-2024 Capital Campaign for needed parish center infrastructure repairs: $720,000.00
2020 1st Quarter Sunday Collection Average: ABVM: $8,040.00; OLF: $921.00
As you can see our subsidies to Lebanon Catholic were very large. Almost $5,000/week went to LC. Many weeks when our subsidy payment represented 50% of our Sunday Collection, that meant that 50% of our income was in service to only 5% of our parish population. We began to run quarterly deficits which heretofore we were able to cover with savings. But those savings are running out. I had spoken with our parish business manager, our parish council and our finance chair about our situation. Our parishioners worked very hard at fundraisers to try to make up deficits.
When I found out that other deanery parishes were in the same boat struggling financially, we pastors went to Bishop Gainer seeking financial relief for our parishes. While we were open to all options, the one that gave our parishes the best chance of regaining financial stability was to withdraw our subsidies from the school and redirect them to paying off the $2.26 million debt which had now come due. The debt payments would be structured to place less financial stress on our parishes. But the withdrawal of almost a million dollars in parish subsidies from the school, rendered the school financially unsustainable when other significant factors were taken into consideration: lower projections for enrollment, uncollected tuition, tuition not covering salaries/wages/benefits at 100%, downward trends in parish demographics, the economic consequences of Covid-19 and the risk of the school accumulating more debt for which the parishes would be responsible. Please know that these factors are not an indication of poor leadership at the school. Mrs. Waters did a very good job as principal, righting the ship as best she could. Nevertheless, these deleterious factors had to be considered, and the pastors, per the by laws, wrote a letter to Bishop Gainer requesting the school be closed and Bishop Gainer ratified that decision.
I wish all of this had been communicated better and earlier. Back in May 2019 Mrs. Waters, the LC School Board, the pastors and Bishop Gainer with his diocesan staff met to discuss the future of Lebanon Catholic School. The meeting focused on what LC would do to succeed. Unfortunately none of us had the foresight to ask the question: "But what if the parishes fail?"
And that is where we are today. Our system of Catholic education in this diocese does not do well when parishes, which heavily subsidize our schools, struggle financially. This has led to the closure of many parochial elementary schools as you know. Our diocese needs to look at other models of Catholic education which are more financially independent of parish subsidies and which are self-sustaining.
At this writing, we have been notified by the Diocese that arrangements are in the works with other Catholic schools to accept LC students who wish to transfer to another Catholic school. I will update you with those details as they become available. The Diocese is also working to help find employment for faculty and staff.
I think one of the things that makes the closure of Lebanon Catholic so difficult is the contradictory nature of it. We believe that the good of Catholic education and the good of parish life must be able to coexist.  Losing one of them seems inconceivable. That kind of a loss contradicts reason. But as St. John Vianney reminds us, "Contradictions put us at the foot of the cross and the cross lifts us up to heaven." May we keep our eyes looking heavenward as we try to make our way through these difficult times. May we be thankful for everything we have received and open to all that God has yet to give.
Peace and all good,
Fr. Bob