😇 Religious Education Information Updated Sept. 12
Hope Everyone is well!
* On-Line Religious Education does not require textbooks, please do not plan to meet with anyone this Sunday, September13th
* September 20th is just around the corner, on-line formation begins.
* All those who submitted consent forms and a parent email will receive log-in instructions this week from My Catholic Faith Delivered (MCFD) This will come to the email you submitted on your consent form.
* In person Religious Education classes will be held once a month beginning in October, the first group will be 1st and 2nd graders – October 4th – 9:00 a.m. to 10:15 a.m. – Frederic Hall – 3rd Floor – All students are to be wearing a facial covering, mask or shield.
* Chapter and Class schedules will be distributed soon.
Let your Love for God Change the World,
Never Let the World Change your Love for God!
AnneMarie Boltz
Coordinator of Religious Education
Our Lady of Fatima Mission
Assumption Blessed Virgin Mary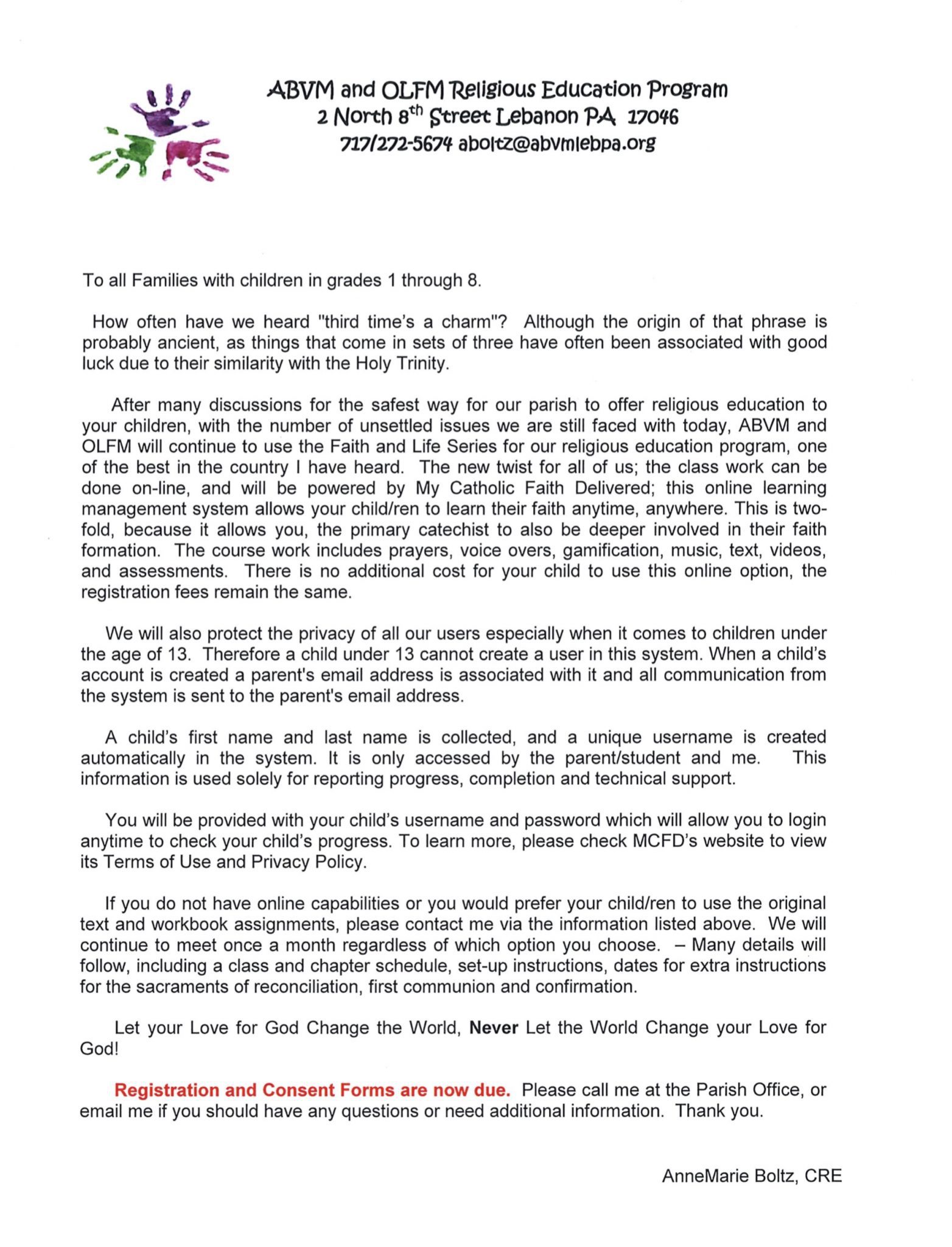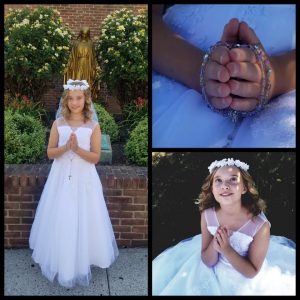 Religious Education  Program ……..The following times are suspended due to covid-19. We pray for the day we can resume our usual classes. ⬇️ 
September Through May
St. Mary's

 

Grade 1-6.

 

9:00 AM – 10:15 AM

 

SUNDAY
Fatima

     

Grades 1-6

  9:45- 11:00 A

M

 

SUNDAY
Coordinator of Religious Education : Mrs. AnneMarie Boltz